オリジナルブランド牛肉「N34」の販売開始 | Sales of N34 start in Japan and America!
Nobels Food Co., Ltd, is pleased to announce the start of sales for N34, our original brand of beef distinguished by its subtle marbling and firm yet tender and juicy texture, in Japan and America.
Nobels Food is the food product arm of the Nobels Group, a beef and milk producer located in Tokachi, Hokkaido. N34 comes from hybrid cows raised on the Group's own farms. We are planning on sales in New York and other US markets.
ノベルズグループの食品事業で"牛肉の新しいおいしさ"を提案する株式会社ノベルズ食品は、グループの肥育牧場で生産する交雑種雌牛のオリジナルブランド牛肉「N34」の販売をスタートさせました。販売は、全国の飲食店さまを対象とする会員制で、ご注文に際しては、新しいメニューづくりを目指されるシェフのご要望などにきめ細かく対応。ニューヨークをはじめとする米国でも販売する予定です。
---
N34 is a limited brand produced exclusively from female hybrid cattle that are crossbreeds of Japanese black cattle and Holstein dairy cows. N34 beef cattle are limited to cows that have been painstakingly raised over a long period of at least 34 months.
Furthermore, beef branded with the N34 name is limited to rare cuts such as sirloin and tenderloin that have passed our strict original grading system consisting of eight different criteria such as beef color and marbling.
The color of N34 boasts a color resembling a garnet gemstone or a luxurious mature wine, and boasts a flavor profile that combines mouth-watering, marbling with the rich flavor of firm yet tender red meat.
販売をスタートさせる「N34」は、従来、ノベルズグループが生産、販売してきたオリジナルブランドである「十勝ハーブ牛」に次ぐ、第二のブランド。新ブランドの「N34」は、こうして生産される牛肉のうち、会員になられた飲食店さまのご要望に応じて、サーロインやヒレといった高級部位について、肉色や脂(サシ)の入り具合など、独自に定めた8つの条件でグレーディング(選定)を行ったブロック肉を発送します。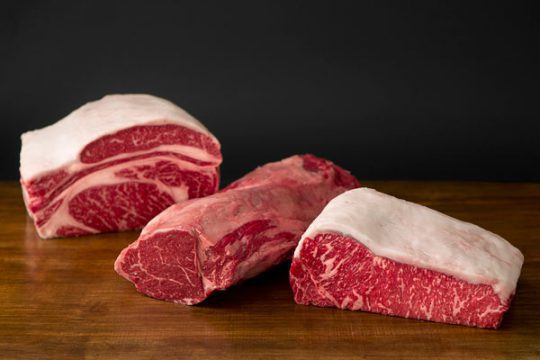 In Japan, sales will be conducted through a registered membership system for businesses and dining establishments. Nobels Food also plans to provide support for custom orders from chefs looking to develop new menus or with specific needs.We are planning on sales in New York and other US markets.
日本国内では、全国の飲食店さまを対象とする会員制による販売で、ご注文に際しては、新しいメニューづくりを目指されるシェフのご要望などにきめ細かく対応。ニューヨークをはじめとする米国でも販売する予定です。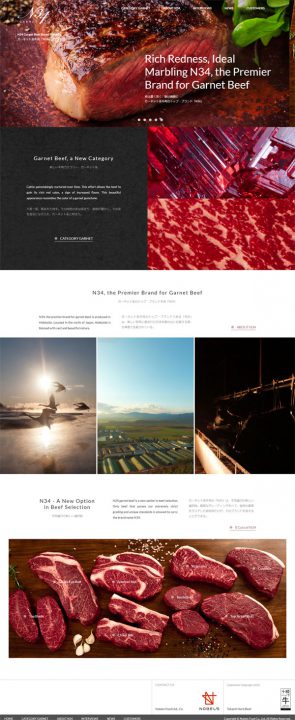 新ブランド「N34」のブランドサイトはこちら http://n34.jp/